Hornet – Helicopter Portable RC Drill
MPP's helicopter portable RC (reverse circulation) drill, the Hornet was developed for drilling programs in remote areas. The Hornet features a 45 HP Kubota diesel engine, top drive assembly with a hollow/floating spindle and a modular design. The rig can be broken down into modules that weigh less than 1200 lbs. and are compact enough to fit into a small fixed-wing aircraft.
Features
Lightweight modular design
 
No module over 1250 lbs.
 
Ideal for early-stage exploration
 
Available booster package for deeper holes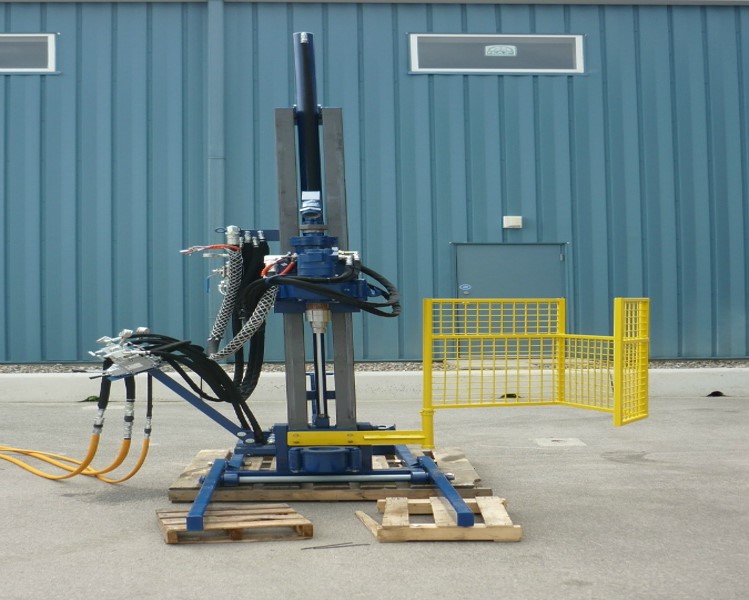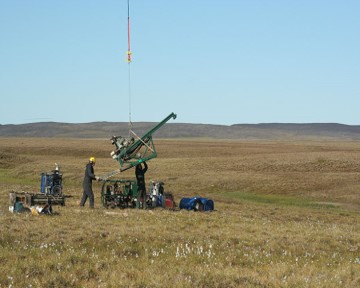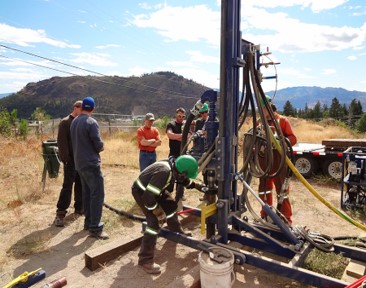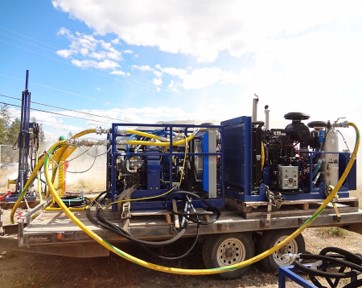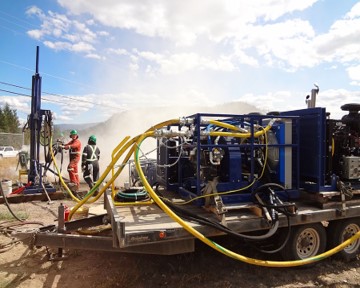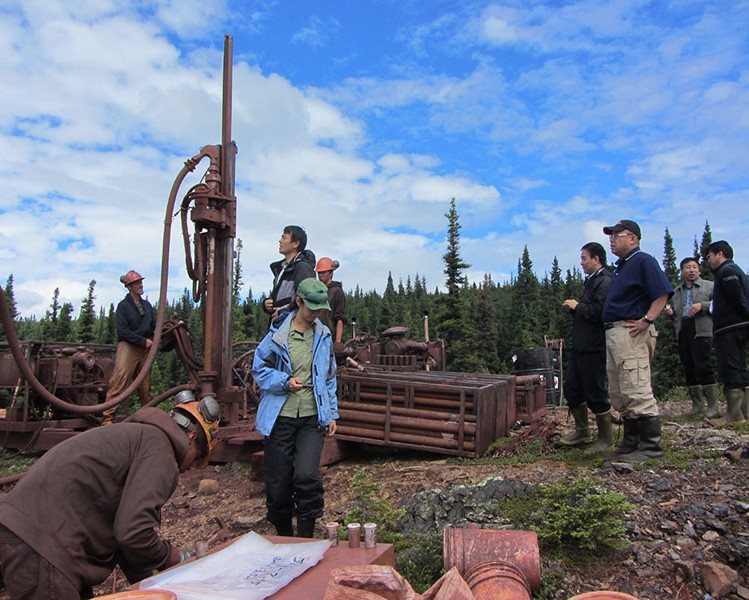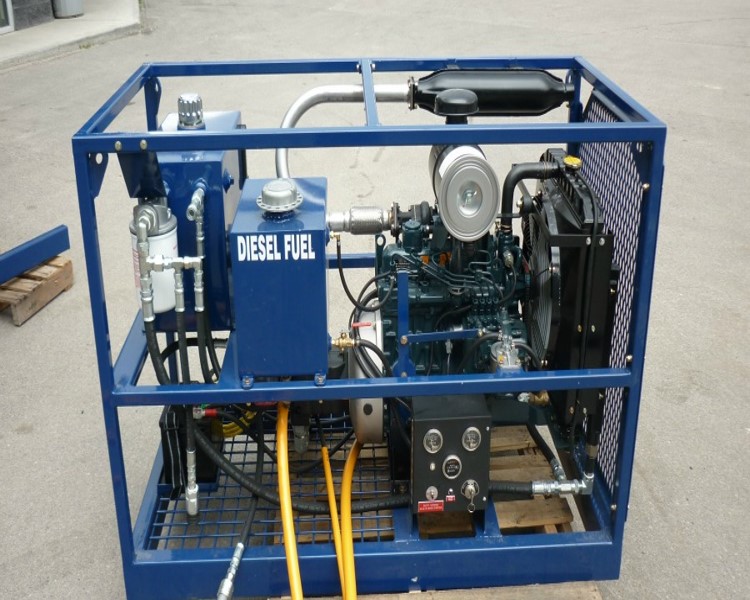 Depth Capacities: Based on 300 CFM / 200 PSI compressor

3-1/2" (89mm)

330 ft / 100 m*

 

*Depending on ground conditions
Prime mover

Model:

Kubota V1505T, 4 cylinder, turbo charged diesel engine

Power:

44.2 HP @ 3000 RPM
Top drive rotation unit:

Max torque:

1500 lbs /ft

RPM:

0-120 RPM

Spindle:

Floating w/ NSE2-7/8" Reconn thread

Rotation motor:

Char-Lynn 6K series
MAST AND FEED

Design:

Cylinder feed

Pullback:

16,200 lbs.

Pulldown:

8250 lbs.

Feed stroke:

84"

Working angle:

45 to 90 degree
Swivel 

Design:

Combination air inlet/sample discharge

Discharge:

HD 2" Gooseneck assy.
HYDRAULIC SYSTEM

Design:

Fully hydraulic, no electronics, open loop

Capacity:

20 GPM

System pressure:

3000 PSI

Filtration:

10 micron

Components:

Sauer Danfoss, Char-Lynn & Parker

Heat exchanger:

Air:oil
Control panel

Panel:

Feed, rotate, setup functions, & E-stop

Gauges:

Rotation, holdback & air pressure
Water Injection Pump

Max flow:

9 GPM

Max pressure:

550 PSI
Drill Table/BOP

Opening:

4-1/2"
INCLUDED COMPONENTS

Accessories:

Sample cyclone, air needle, saver sub, discharge/pressure hose
Weights

Drill/Feed frame:

1250 lbs.

Power unit:

950 lbs.
OPTIONS
Compressor package
Booster package
RAB package
Track mounted
Sample splitting equipment