Prospector I – Track Mounted RC Drill
MPP's workhorse RC drill, the Prospector I was developed for safe and productive RC (reverse circulation) drilling. The rig features a 500 HP John Deere diesel, onboard 750 CFM x 500 PSI compressor and 320L track carrier package.
Features
500 HP 6135HF485 John Deere Diesel


 

750 CFM / 500 PSI Compressor


 

Semi-automatic Rod Handler


 
Enclosed Cab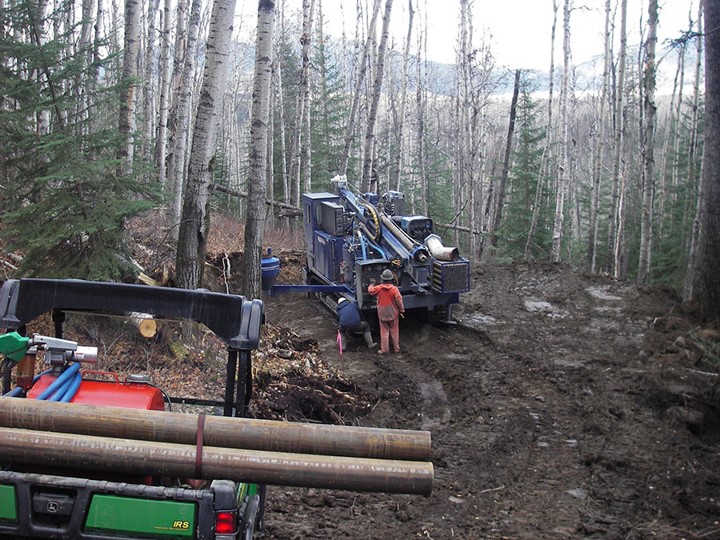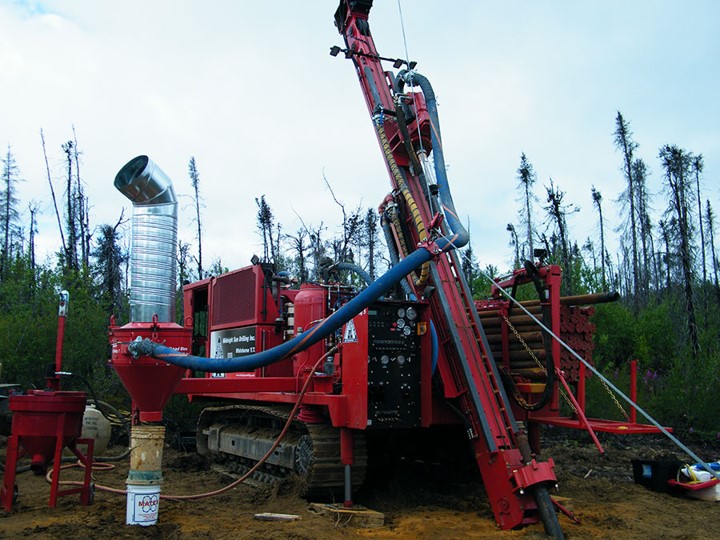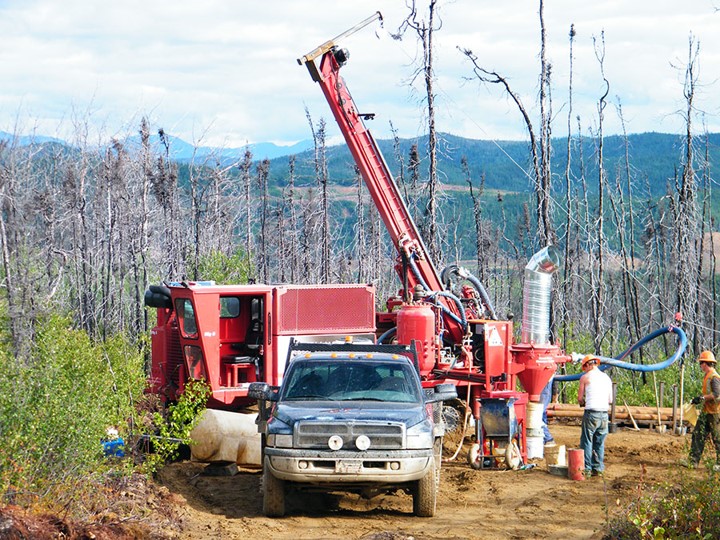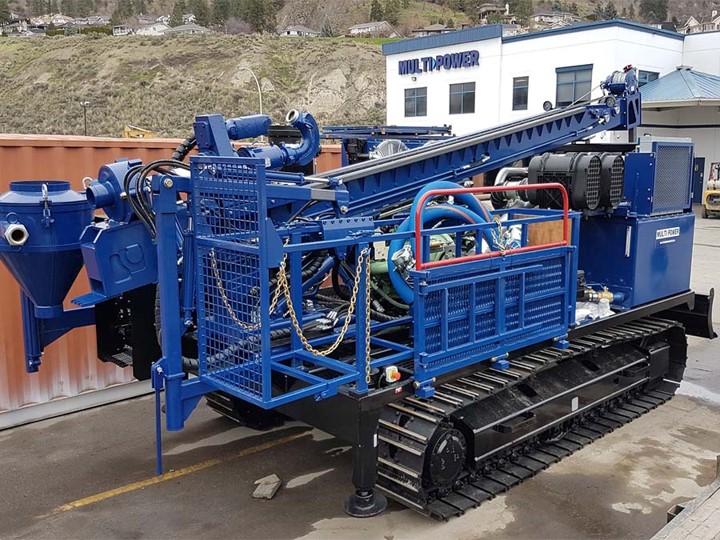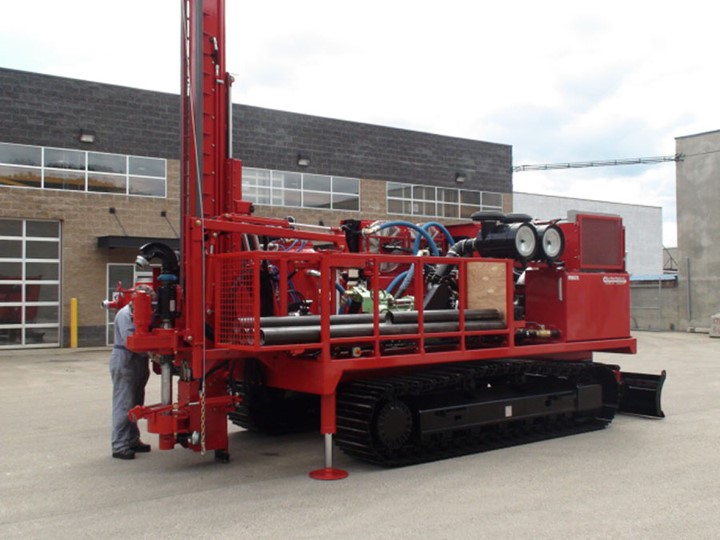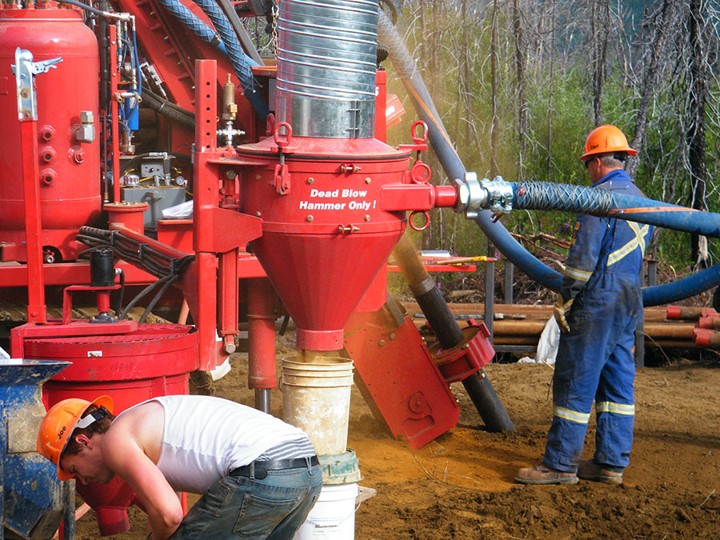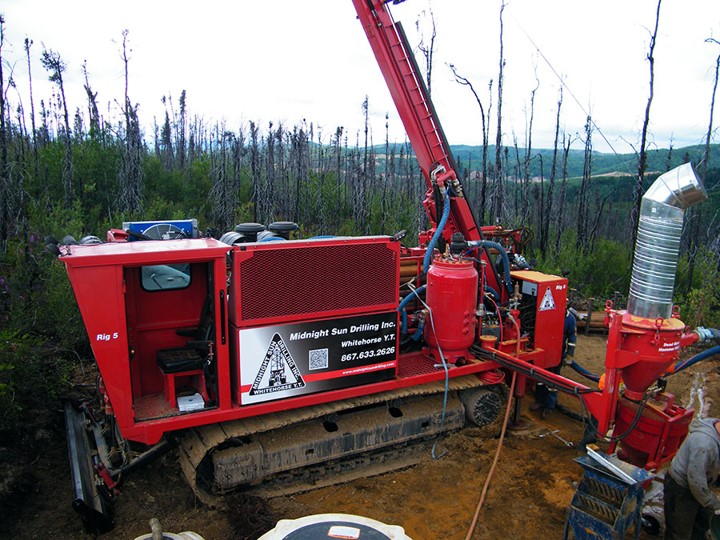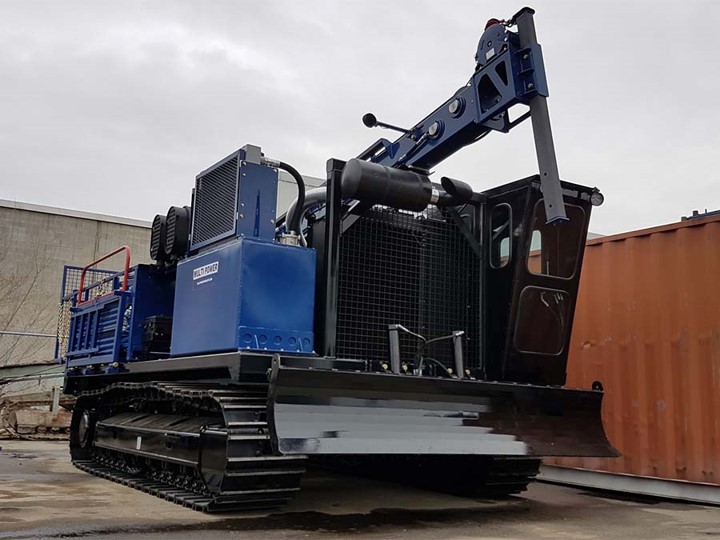 DEPTH CAPACITIES: Based on 750 CFM / 500 PSI compressor
4-1/2" (114mm)
1000 ft / 303 m*
 
*Depending on ground conditions
PRIME MOVER
Model:
John Deere 6135HF485 diesel power unit
Power:
500 HP@ 2100 RPM
Standard compressor
Standard unit
Sullair dual mode 20/12 air end
Capacity:
750 CFM @ 500 PSI
Cooling
Ambient temperature rating:
50 Deg C (122 Deg F) 
Coolers:
Engine coolant, charge air, compressor oil, hydraulic oil
Track package
Model:
Cat 320L steel tracked undercarriage
Design:
Hyd. driven piston motors, spring brake, 2 speed, 23.5" triple grouser pads
Speed:
3.5 mph
Drawbar pull:
46,311 lbs.
Top drive rotation unit:
Max torque:
3000 lbs /ft
RPM:
0-195 RPM
Spindle:
Floating w/ NSE2-7/8" Reconn thread
Rotation motor:
Char-Lynn 10K series
Mast and Feed
Design:
Chain over cylinder feed
Pullback:
23,856 lbs.
Pullback speed:
0-76 fpm
Pulldown:
16,493 lbs.
Pulldown speed:
0-73 fpm
Feed stroke:
168"
Working angle:
45 to 90 degree
Mast dump:
48" travel
Table slide:
20" travel
HYDRAULIC SYSTEM
Design:
Fully hydraulic, no electronics, open loop
Capacity:
165 GPM
System pressure:
3200 PSI feed/rotation & 5000 PSI travel
Filtration:
10 micron
Components:
Sauer Danfoss, Valvoil, Rexroth & Parker
Heat exchanger:
Air:oil
Control panel
Panel:
Engine display, drilling functions, setup functions, & E-stop
Gauges:
Rotation, holdback & air pressure
WINCH
Design:
Planetary style w/ fail safe brake
Pull:
4568 lbs.
Capacity:
213 ft x 3/8" cable
Water injection pump
Max flow:
11.5 GPM
Max pressure:
550 PSI
Lubricator
Design:
Adjustable pneumatically driven pump
Capacity:
10ml per stroke
Tank volume:
7.5 gallons
Drill table/BOP
Opening:
7-1/2"
Break out:
Hydraulic 36" pipe wrench
INCLUDED COMPONENTS
 Accessories:
Sample cyclone, rod rack, rear stabilizers, blade assy, RC swivel
 Weight:
42,240 lbs.
 Dimensions:
110" W x 291" L x 142" HT
OPTIONS
Booster package
RAB package
Remote control
Sample splitting equipment