Scout - Rubber Track Mounted RC/RAB Drill
MPP's latest compact, helicopter portable, rubber track-mounted RC/RAB drill, the Scout is ideal for all stages of exploration. The Scout features a 100+ meter depth capacity, 45 HP Kubota diesel engine, modular design and MPP's new ST rubber tracks. The all-terrain ST tracks provide the machine with excellent climbing abilities, higher driving speeds and low ground pressure. The rig can be broken down for helicopter and/or fixed-wing aircraft transport (all modules are compact and under 1000 lbs.) and assembled in the field, whether that is on the side of a mountain in the Yukon or in the jungles of the Congo.
Features
MPP ST low impact, all-terrain rubber tracks
 
Modular design with a total machine weight of only 3525 lbs.
 
100+ meter depth capacity
 
Easily adaptable for RAB (rotary air blast) and RC (reverse circulation) drilling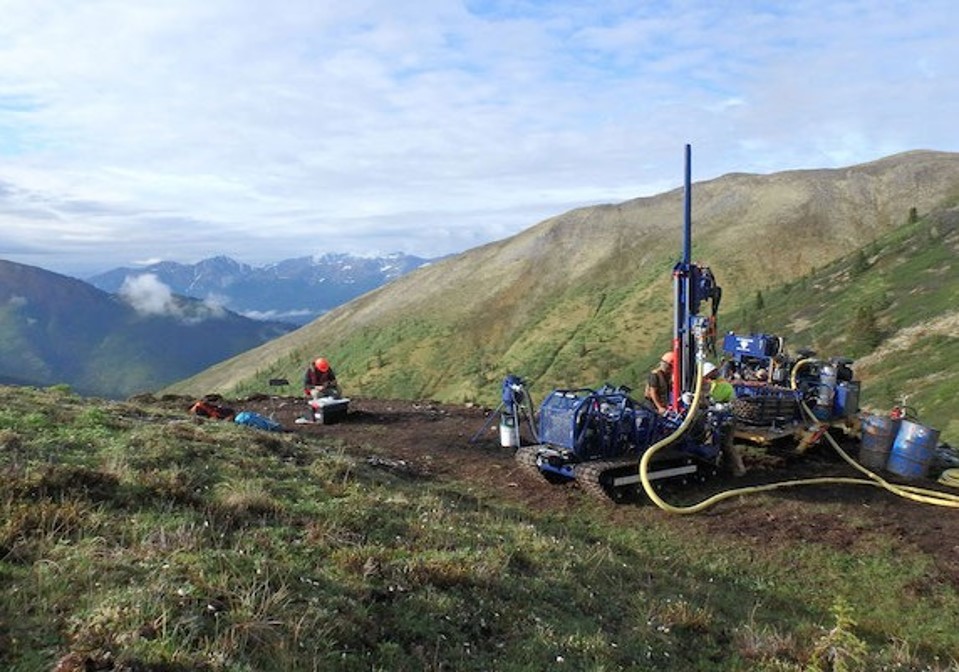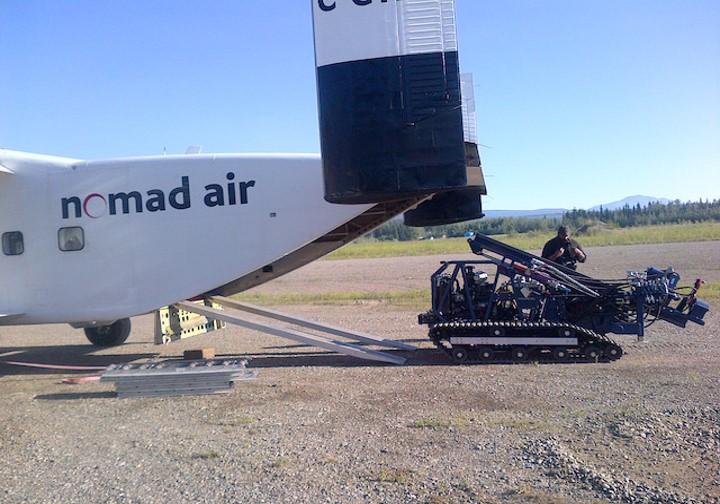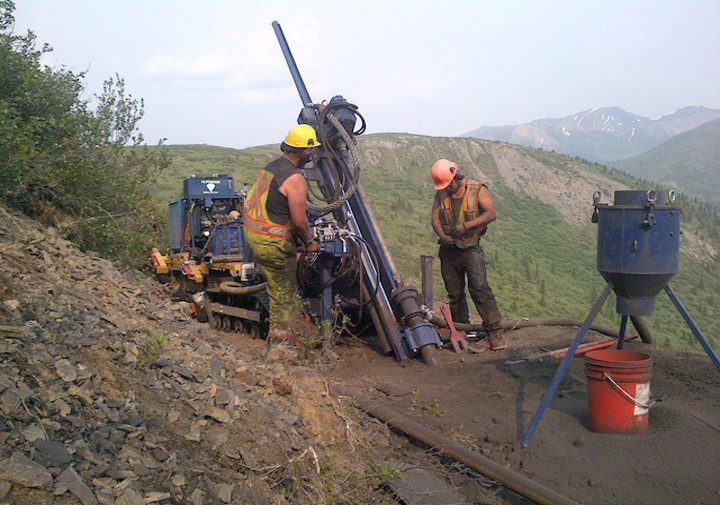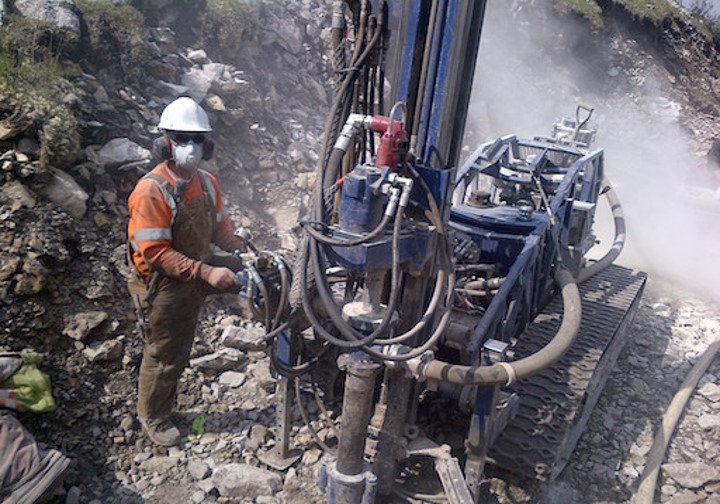 DEPTH CAPACITIES: Based on 300 CFM / 200 PSI compressor

3-1/2" (89mm)

330 ft / 100 m*

 

*Depending on ground conditions
Prime mover

Model:

Kubota V1505T, 4 cylinder, turbo charged diesel engine

Power:

44.2 HP @ 3000 RPM
Track Package

Model:

MPP ST-48 Rubber Track

Design:

Hyd. driven piston motors, low impact rubber track, 2 speed drive

Drive speed:

4.3 KM/HR 

Drawbar:

7962 lbs.

Ground pressure:

2.5 PSI

Remote drive:

Miratron radio remote package w/ manual control
Top drive rotation unit:

Max torque:

1500 lbs /ft

RPM:

0-120 RPM

Spindle:

Floating w/ optional NWJ (RAB) or NSE2-7/8" (RC) thread

Rotation motor:

Char-Lynn 6K series
MAST AND FEED

Design:

Cylinder feed

Pullback:

16,200 lbs.

Pulldown:

8,250 lbs.

Feed speed:

0-76 fpm

Feed stroke:

84"

Working angle:

45 to 90 degree

Mast dump:

40" stroke
Swivel

Design:

Optional 2JW (RAB) or Combination air inlet/sample discharge (RC)

Spindle:

Floating w/ (4) keys and box lower connection

Discharge:

HD 2" Gooseneck assy.
WINCH

Design:

Warn Series 6 Hydraulic Winch

Pull capacity:

6000 lbs.

Accessories:

Roller fairlead & 5/16" x 100 ft wire rope
HYDRAULIC SYSTEM

Design:

Fully hydraulic, no electronics, open loop

Capacity:

20 GPM

System pressure:

3000 PSI

Filtration:

10 micron

Components:

Sauer Danfoss, Char-Lynn & Parker

Heat exchanger:

Air:oil
Control panel

Panel:

Feed, rotate, setup functions, & E-stop

Gauges:

Rotation, holdback & air pressure
Water Injection Pump

Pump model:

FMC A0413C 2 cyl. 

Max flow:

5 GPM

Max pressure:

550 PSI
Lower Mast Centralizer

Opening:

4-1/2"
DIMENSIONS: 58" W X 122" L X 80" HT
INCLUDED COMPONENTS

Accessories:

Rod guard, travel lights

Stabilizers:

Hand jack style

Fuel tank capacity

10 gallon
OPTIONS
Compressor package
Booster package
Cyclone & sample splitting equipment
Diamond core package
Geotechnical package