MPP's lightweight, helicopter portable booster assembly. The MPP Heli-Booster is a hydraulically driven unit that features a booster module and a power unit module. Designed to operate with our helicopter portable RC/RAB drills, the MPP Heli-Booster provides a solution for high-pressure air requirements in a lightweight package. The 3-cylinder booster pump is capable of output pressures to 500 PSI and capacity for up to 650 CFM. Featuring a simple, easy to operate and maintain design, the Heli-Booster is ideal for remote exploration drilling sites.
Features
Lightweight, helicopter portable design

Output pressures up to 500 PSI

Can be run with Booster power unit or rig's hydraulics

Easy to operate and maintain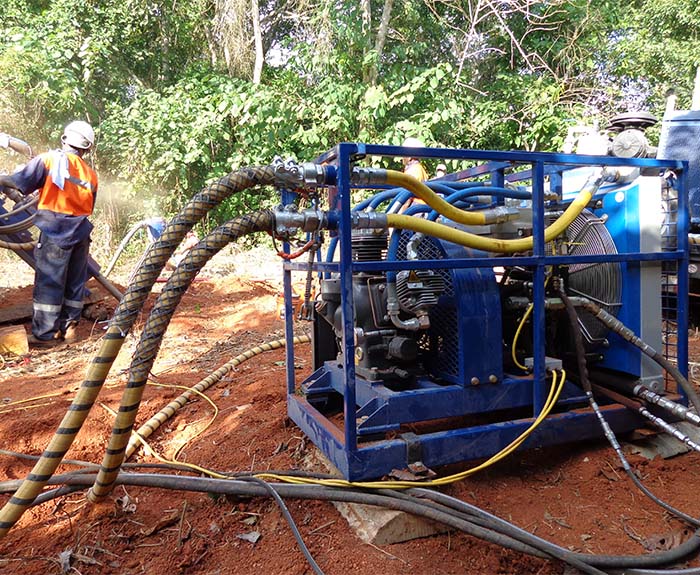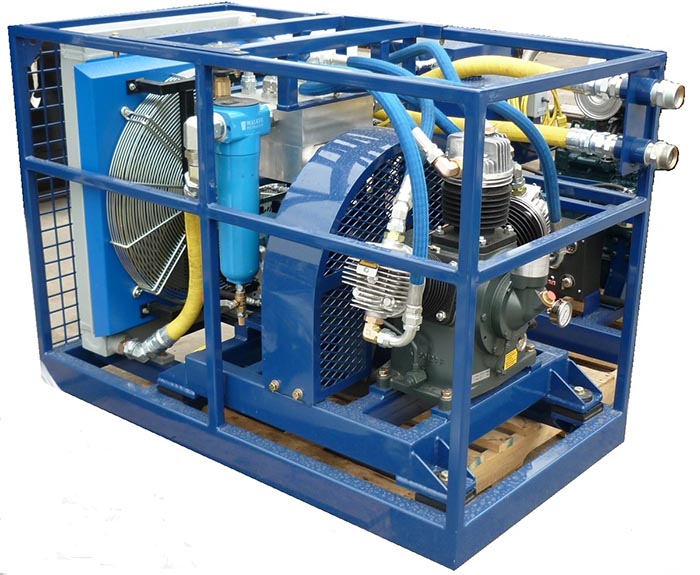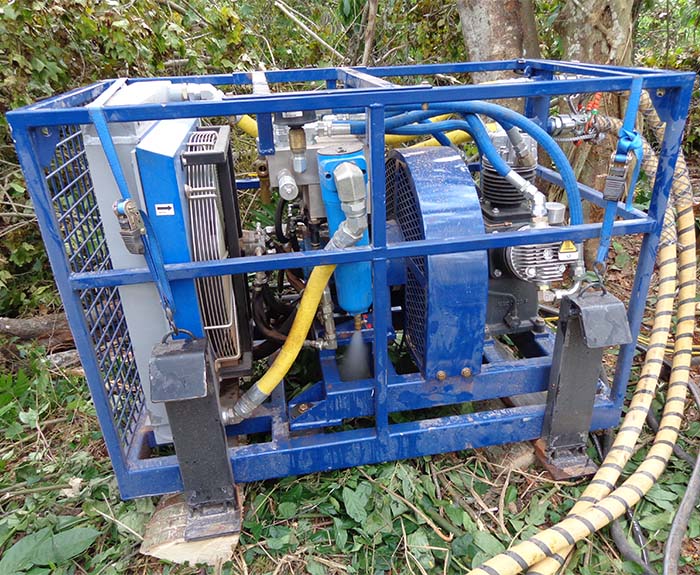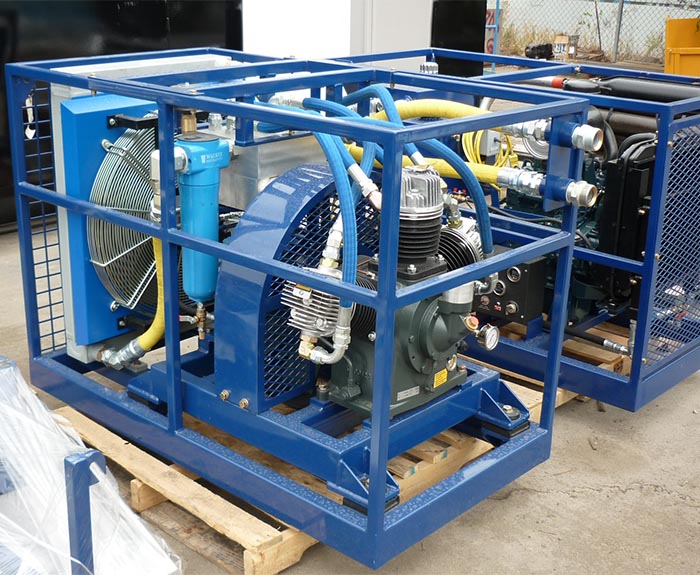 MPP Heli-Booster Specifications:

Booster type:

Kaeser N1100 3 cylinder

Max inlet pressure:

200 PSI

Max outlet pressure:

500 PSI

Capacity:

650 CFM

Inlet connection:

1-1/2" NPT

Outlet connection:

1-1/2" NPT

Pre-cooling:

Hydraulic driven air cooler

Max ambient operating temperature:

40 Deg. C

Modes:

Boosting & bypass

Shifting:

12V hydraulic shift

Water separator:

Walker 2" separator filter

Safety valve:

600 PSI setting

Dimensions:

32" W x 63" L x 42" HT

Weight:

1296 lbs.
MPP Heli-Booster V2403T Power Unit Specifications:

Prime mover:

Kubota V2403T diesel engine

Power:

59 HP @ 2700 RPM

Hydraulic pump:

Piston type w/ load sense and pressure comp.

Output:

27 GPM @ 3000 PSI

Filtration:

10 micron

Cooling:

Air cooler, nested

Connections:

A, B, LS and Case – All quick connects

Fuel tank:

14 gallon

Frame:

Steel construction w/ lifting points

Dimensions:

30" W x 60" L x 40" HT

Weight:

1230 lbs.