PII RC Combination Swivel
MPP manufactures a line of combination swivels for reverse circulation drilling. The PII combination swivel is a side inlet, top discharge style. The PII swivel is used on the Prospector II, Hornet, Scout and Grasshopper RC/RAB drills. It is ideal for shallow to medium depth air rotary drilling. The swivel is designed to mount to the MPP PII top drive but can be adapted to suit other rotation units. The swivel features a simple, compact design that is very easy to repair/rebuild.
Features
Simple, easy to rebuild design

Lightweight and compact

Standard North American seals and bearings

Ideal for portable RC drilling equipment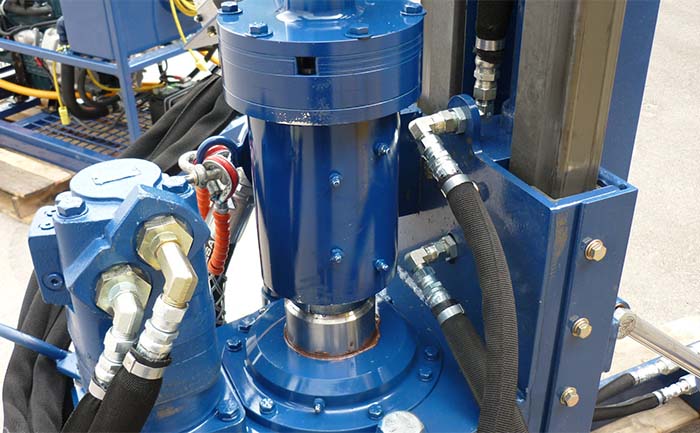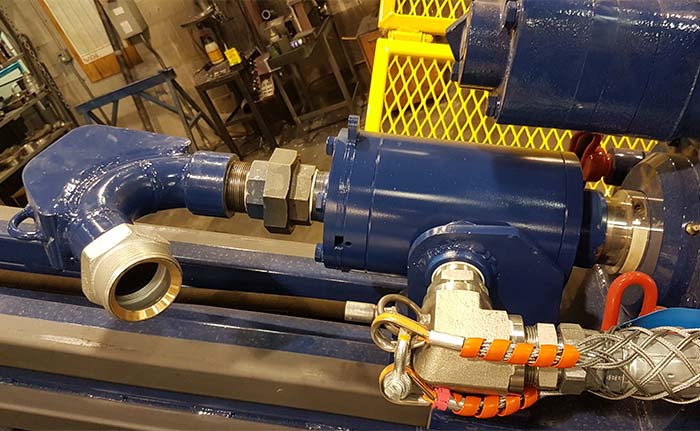 MPP PII Combination Swivel Specifications:

Style:

Side inlet, top discharge combination swivel

Capacity:

600 CFM / 500 PSI

Lower connection:

LH Reconn - old style

Side inlet connection:

1-1/2" NPT

Top connection:

2" NPT

Head tubes/needles:

Optional 2-7/8" Reconn and 3" Remet

Weight:

78 lbs.